Who's your farmer?
Kim and Chuck say they are "Vermonter's by choice." They fell in love with the Green Mountain State over 25 years ago. Grand View Farm provides them with the joy and challenge of participating in Vermont's rich agricultural history.
Kim Goodling ~ Shepherd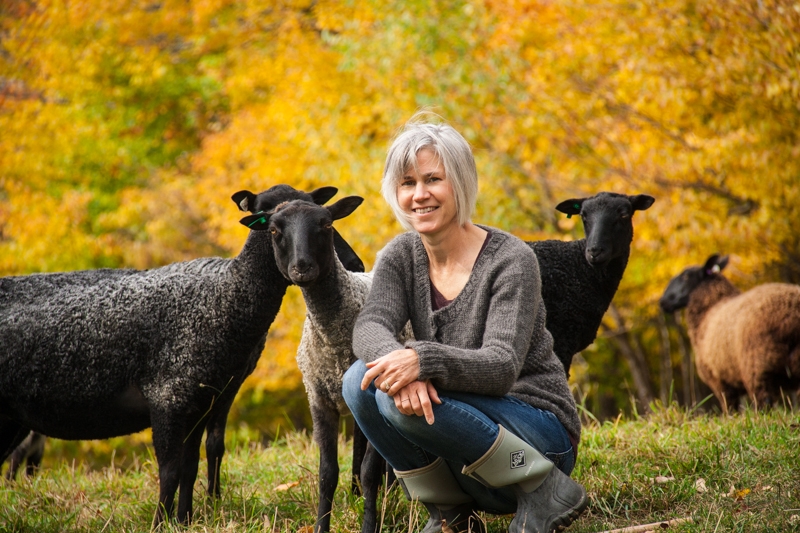 Kim manages the farm, and brings vision to every activity she touches. In 2014, Kim began researching Gotland sheep, and brought the first flock of Gotlands to Vermont. She and Chuck traveled to Gotland, Sweden in 2015 to learn as much as possible about the breed directly from the shepherds who raise them. Kim also serves as vice-president of the Gotland Sheep Breeders Association of North America. Kim enjoys keeping a blog where she shares about life living with sheep. After 18 years of home-schooling, Kim is navigating the empty nest, by training her border collie to work with her flock. Kim loves knitting, felting, and gardening. She is also passionate about sharing fiber arts with others through her teaching.
---
Chuck Goodling ~ Shepherd's Right Hand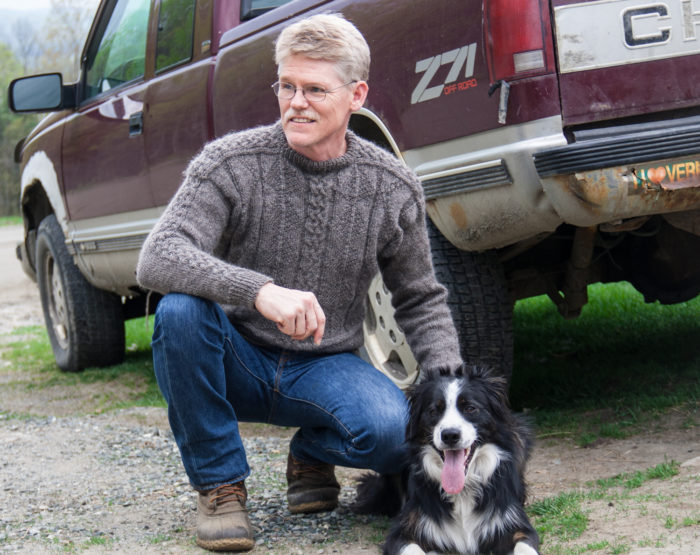 Chuck, a Civil Engineer by day, provides endless support to the head shepherd, Kim. He is an all round amazingly talented man, able to carry out Kim's visions from farmstays to outdoor wood-fired ovens. He works behind the scenes to keep fences and buildings fortified, and to offer vet tech assistance when necessary. He loves attending sheep festivals and teaching others about our little flock of sheep, and shepherding on a hillside farm. Chuck is also head sugar maker on the farm. In the spring, he can be found in his sugar house boiling sap and taking the night check duty during lambing season.
---