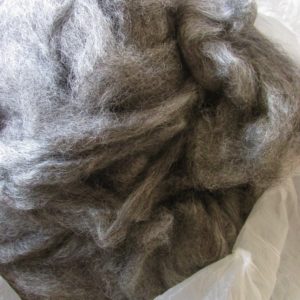 Gotland Roving
Spinners and fiber artists love Gotland roving for its lustrous long curls. Their fleeces come in varying shades of gray from light silver to deep charcoal. The wool for our roving is processed by a small Vermont fiber mill. They offer custom processing and specialize in fine fibers.  Our Gotland roving comes in three shades of lovely true gray. The listing is for 2 oz. of roving.
$

9.00
Select options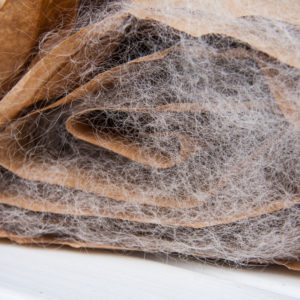 Gotland Wool Felting Batt
Many fiber artists enjoy using Gotland wool for their felting projects. Gotland wool felting batts allow for quick layout of projects. The wool felts very quickly and easily. Our felting batts are prepared by a small local Vermont fiber mill. They are very soft and come rolled in brown paper. Each roll weighs between 8 oz. and 8.8 oz. The batts may be easily pulled apart into multiple thin layers of wool. We currently have felting batts in two shades of gray: medium pewter gray, and very pale silver gray. The pale silver has flecks of black throughout the batt. The wool is clean and free of vegetation matter. I have used our Gotland felting wool for making hats, slippers, and vests.
$

36.00
Select options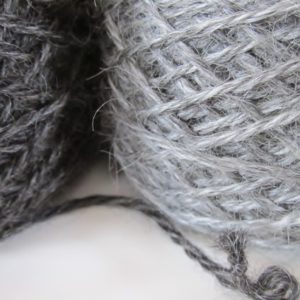 Gray Gotland Yarn
Gotland sheep produce lustrous long curls in varying shades of gray from light silver to deep charcoal. The yarn has a very silky handle and a lovely drape when knit. This light shade is a true heathered gray, reminiscent of the mist that forms over the mountains on our farm in Vermont. The mill spun this wool in a 3 ply worsted weight. Each skein weighs approximately 3 oz. with ~110-120 yards to the skein. We have a limited number of skeins, so please order for your entire project.
Read more about this special breed of curly sheep from Sweden under "History of Gotlands".
$

17.00
Select options